What are the benefits for hiring a cleaning company?
There are several benefits to hiring a professional cleaning company. You'll not only get a more thorough job, but you'll also be able to save yourself the time and hassle of cleaning. If you're finding the clutter takes over, why not get some expert assistance? Cleaning services can help you get back into a better routine, they can do the harder jobs, while you focus on keeping your house tidy. If you're looking for a cleaning company in Brighton and Hove, High-Class Cleaning covers all the surrounding areas. Here are some of the advantages of hiring a professional cleaning company.
Tips & Tricks: How to keep a clean house when you have a cat
Why should you hire a cleaning company?
A cleaning company in Brighton and Hove could finally help you get your home up to scratch. If you're too busy to focus on cleaning due to work or family constraints, why no hire cleaning services? A professional cleaning company will leave your home in impeccable condition. You'll never have to worry about cleaning before unexpected guests come round.
You can arrange regular visits and choose your own schedule. Most cleaning services are also available fairly short notice, so if you throw a party or simply need a little extra help, you can rely on them. More importantly, hiring professional cleaners gives you the time to focus on the top priorities in your schedule. Why sacrifice your little free time to spend it cleaning?
Professional cleaners are exactly that, professional. They have expertise and experience in the field so they'll have all the resources and skills to get your home clean. They'll work much more efficiently than you're likely to, even in your own home, and you can be guaranteed of an expert job. You'll be provided with cleaning services of the highest standard.
Not only are they experienced professionals that have undergone extensive training, but they'll also bring the best products and equipment with them. You can also organise a tailored cleaning service, specific to your needs. With a cleaning service, you get guaranteed professionalism. You can discuss your expectations and requirements with the cleaners and ensure you get the best results possible.
What does a professional house cleaning include?
A house cleaning with a professional cleaning company includes a custom service, usually tailored to your own unique requirements. Typical cleaning services can include big jobs that are more time-consuming. An example could be vacuuming, sweeping and mopping the floors. It's a good opportunity to get a more thorough clean of the house, and you can have all common surfaces cleaned, rather than just focus on the one you're using.
Sometimes people choose to focus on a particular zone of the house. If you've not cleaned your oven in a while for example, you could hire a professional cleaning company to take care of this. This is another example of one of the more time-consuming unpleasant jobs and you will get much better results if you hire a professional.
In general, a professional house cleaning is booked by appointment, and you can assign a set time. You can discuss a plan with your cleaner and let them know which areas you would like them to focus on. Products and professional equipment are included with the service, and the cleaner's expert skills and precision, of course.
A professional house cleaning can include plenty of typical household tasks such as making the beds, cleaning the kitchen and bathroom, vacuuming and dusting. You'll find a professional service is much more efficient and you'll be surprised how much they can fit into the assigned slot. They'll be able to take care of most of the standard housework that needs doing.
If you would like your cleaners to also do laundry or ironing, you'll need to make sure you arrange this beforehand. It's also recommended to tidy away any clutter before they arrive. Unless your cleaner knows your home well, they might not know where to store things. You'll also lose time where a deeper clean of the house could be being done.
How often should a house be deep cleaned?
The beauty of hiring a professional cleaning company is that you can have your house deep cleaned whenever you like. It really depends on your lifestyle. If you have pets or a busy household you might need the house deep cleaned more often. It also depends on whether you would prefer to focus on particular areas at certain times.
For example, you might want to have a deep clean of your oven or fridge every three to six months only, but it depends on how often you use it. Perhaps you'll need a bigger clean after a party or an event. Tasks such as shampooing carpets and upholstery again really depend on their use. They may need to doing as infrequently as annually.
Typically, many people have cleaning services come round on a weekly basis to go over all the surfaces and floors. This is normally a good level of frequency. During the week, you can focus on decluttering and daily tasks such as washing up. Perhaps on a monthly basis, you might want to extend your cleaning services to include things like curtains and blinds, light fixtures, vents and woodwork.
Why is it necessary to keep the house clean?
A professional cleaning company will help you keep your house clean and this is necessary for many reasons. A clean home is much more welcoming and inviting. If you're having guests over, it also creates a better impression. The cleaner your home is, the more you can make use of the space. You'll finally be able to enjoy your home to its full potential with less clutter, and clean available surfaces. There are also health benefits of a clean home.
Regular cleaning kills germs. Cleaning services will be able to provide a deeper, more efficient clean with antibacterial products. A quality disinfectant can kill 99% of the bacteria in the home, which also reduces the risk of viruses spreading. By keeping the house clean you'll be making it a safer place for you and your family. It also helps to remove dust which is a common trigger for asthma and allergies. By cleaning regularly you'll be minimising the likelihood of anyone experience symptoms of these conditions. If you improve the air quality and remove dust by vacuuming you'll also reduce the risk of allergies and asthma.
You'll also be able to have a more organised life. Living in a messy house can be stressful and chaotic. If you keep your home clean, you'll be able to find things more easily, and you won't lose things randomly. You'll also be able to prevent children or pets from picking things up off the floor which could be hazardous. A clean home a much more organised and relaxing environment to be in and a professional cleaning company can help you achieve this.
Does a clean house make you happier?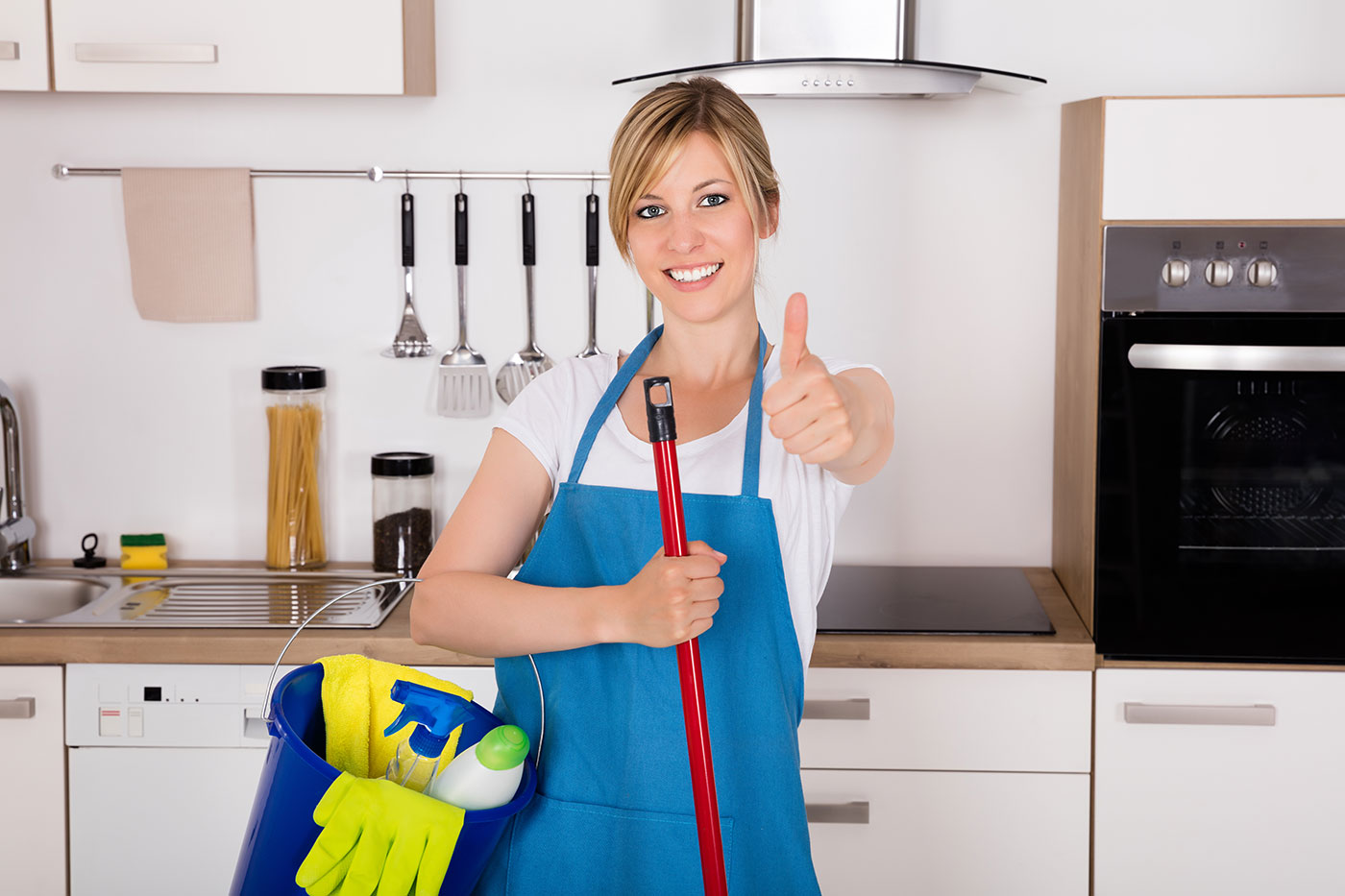 There have been links between a clean house and happiness. Many studies have found that there is actually a direct correlation. This is due to a number of reasons. A clean home promotes a healthy, safe environment. It's also much less stressful to live in a more organised home. You'll be able to get on with your daily life, without being tripped up by clutter. Finally, get through the day without stubbing your toy on kids' toys or tripping over your dog's mat. A clean home will naturally encourage you to relax.
It also works in the opposite way. Seeing an untidy house can appear very daunting and this can be a big cause of stress for some people. That's where a professional cleaning company can help. If you're overwhelmed by the cleaning tasks ahead of you and don't see the end in sight, then why not hire cleaning services to take a load off your shoulders? Starting from scratch with a clean home will do you the world of good, and you can organise your routine again.
Decluttering and cleaning are often thought of as mindful activities. This is because they can be very therapeutic and allow you to prioritise what's important in life. Sometimes everybody needs a big clear out or a spring cleaning. Once you've focussed on the task at hand this can be very satisfying. In this way, a clean house can make you happier. You feel more relaxed, and a sense of achievement.
A professional cleaning company can therefore help you improve your quality of life. If having no time to clean is getting you down, hiring cleaning services could be the ideal solution for you. You'll be able to spend more time on your top priorities and let the cleaners take care of the rest for you. Whether you're looking for a regular appointment or just a deep spring clean, cleaning services can definitely do wonders for your health and your home. Get in touch today If you're looking for a reliable cleaning company in Brighton and Hove.